Inducted January 27, 2017
Merle Haggard
April 6, 1937-April 6, 2016
Country Music Legend. Born in Oildale, California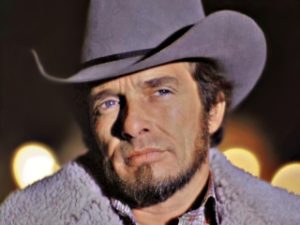 Merle Haggard and The Strangers helped create the Bakersfield Sound. Well aware of his childhood struggles and his lack of common sense that landed him a seat in San Quentin Prison, Merle knew his destiny was not to be in a prison. Merle had already had a love of playing guitar, and after being introduced to the talents of Johnny Cash, decided to turn his life around. He went on to spend the rest of his life singing and playing country music, garnering accolades that have inspired the country music industry worldwide. He has played and recorded with many of the greatest music artist of all time. Merle recorded an album with Willie Nelson that earned a nomination for collaboration of the year in 2016. A songwriter, singer, musician, and actor, Merle entered the Nashville Songwriters Hall of Fame in 1977, and was a 1994 Nashville Country Music Hall of Fame inductee. Other noteworthy awards include, six CMA's, nineteen ACM's, four Grammy's-including the Grammy Lifetime Achievement Award, forty-eight BMI Country Awards, BMI Icon, nine BMI Pop Awards, a BMI R&B Award, sixteen BMI "Million –Air" awards and thirty-eight number one hits on the Country Charts. Merle's childhood Boxcar home from Oildale California was moved to the Kern County Museum at Pioneer Village located at 3801 Chester Ave.
Buck Owens
August 12, 1929 – March 25, 2006
Birth name – Alvis Edgar Owens.
Country Music Legend. Born in Sherman, Texas
Nicknaming himself Buck at the age of 3, he announced to his parents that he would be called Buck from then on.
He went on to become a musician, singer, songwriter, & radio host. In 1945 he was co-host of Buck and Britt. Buck owned multiple radio stations with a variety of formats. He purchased the KUZZ station in Bakersfield California from Thunderbird Broadcasting and acquired KNIX-AM, KNIX-FM in Arizona. His recognition includes: Nashville Country Music Hall of Fame inductee (1996) and the Nashville Songwriters Hall of Fame. With twenty-one number one hits on Billboard Charts, Buck was also named as number twelve in CMY's 40 Greatest Men of Country Music. He pioneered the signature Bakersfield Sound with singer/guitarist Don Rich and his band 'The Buckaroos'. He hosted 'The Ranch' television show and was well known all over the world as co-host with Roy Clark of the television show Hee-Haw. He performed and recorded with many of the greatest music legends including Ringo Starr. He was married and divorced to Bonnie Owens (female country singer) and sons Buddy Alan and Michael Owens appeared in many of the Hee Haw and Ranch television shows. In 1996 he founded Buck Owens' Crystal Palace, a museum, and dinner theatre where he performed until his death in 2006.
Red Simpson
March 6, 1934 – January 8, 2016
Country Singer, Songwriter, Musician. Born in Higley, Arizona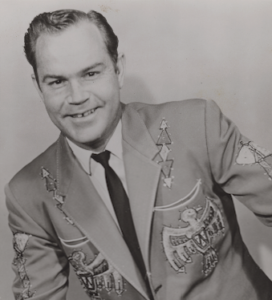 Born Joe Cecil Simpson, "Red" was raised in Bakersfield California. He wrote his first song at the age of 14. An original Bakersfield Sound Musician who played piano, fiddle and guitar, and was best known for his truck driving songs. Red had many successful songs to his credit, including a top ten hit with Buck Owens, 'Gonna Have Love'. Tommy Collins, Roll, Truck Roll ' was also a top forty hit. His first number one hit was 'Sam's Place' also recorded by Owens. Red decided to start performing himself again and scored a top five hit with 'I'm a Truck' written by postman Bob Staunton. He recorded more hits with Capitol Records before signing with Warner Brothers where he continued his career. Merle Haggard recorded his song, 'Lucky Old Colorado'. Red recorded duets with guitar legend, Junior Brown as well. Even Disneyland uses his songs as background music for the 'Cars' attraction. Simpson was honored at the 2016 Ameripolitan Awards with "Founder of the Sound" award. His last album 'Soda Pops and Saturdays was released posthumously in 2016.
Bonnie Owens
October, 1, 1929 – April 24, 2006
Country Western Singer and Guitarist. Born in Blanchard, Oklahoma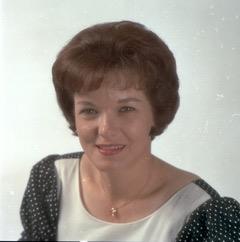 She met Buck Owens at the age of 15 when they played in a band together in Mesa Arizona. They married in 1948, and moved to Bakersfield by 1951. Although they later divorced, the move to Bakersfield jump-started both of their careers. Her first recording was 'A Dear John Letter' a duet with Fuzzy Owen on Mar-Vel Records around 1950. Side B song was 'Wonderful World'. She recorded for Tally Records early on, before Capitol Records released her first album, 'Don't Take Advantage of Me' in 1965. In 1960 she had 'Why Don't Daddy Live Her Anymore?' which made its way on the country charts along with 'Don't Take Advantage of Me'. Bonnie recorded, 'Just Between the Two of Us' with then-husband, Merle Haggard, which became the title song to their 1966 duet album on Capitol Records. Her awards included 'Female Vocalist of the Year' in 1965 by the Academy of Country Music. She dedicated the rest of her professional career as back up vocalist in Merle Haggard's band "The Strangers". She had eight album releases and six single releases during her career.
Billy Mize
Country Music Steel Guitarist, Bandleader, Vocalist, Songwriter and TV Show Host. Born in Arkansas City, Kansas on April 29, 1929.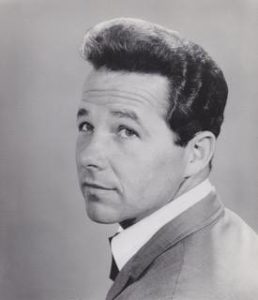 William Robert Mize "Billy" was raised in the San Joaquin Valley of California. He moved to Bakersfield where he worked at KPMC as a disc jockey. In 1953 he and 'Cousin' Herb Henson started the TV show called the "Cousin Herb's Trading Post" on KERO-TV, where he was known as 'Billy the Kid' and performed for the next thirteen years. In 1955 he relocated to Los Angeles to host the Hank Penny Show, Cal Worthington Show, Country Music Time and the legendary Town Hall Party. He recorded for Decca in 1957, followed by Challenge and Liberty labels. Mize hit the country charts in 1966 with 'You Can't Stop Me' for Columbia. He starred in his own syndicated "Billy Mize Show from Bakersfield." Mize's hits include, 'Who'll Buy the Wine', 'My Baby Walks All Over Me', 'Don't Let The Blues Make You Bad' and 'Terrible Tangled Web' which was recorded by Dean Martin. His awards included The Academy of County Music's 'TV Personality of the Year' three years in a row.