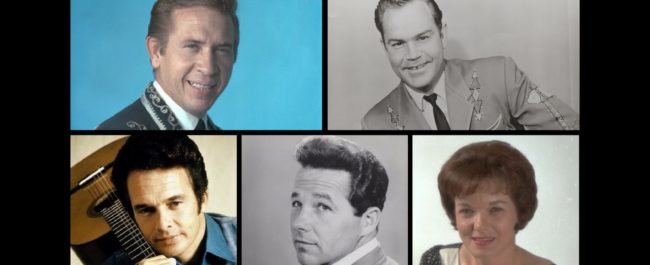 5 Local Hero's to be Enshrined in the Bakersfield Music Hall of Fame!
Billy Mize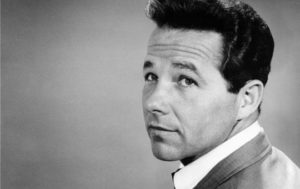 Mize moved to Bakersfield, California and formed his own band playing local gigs and also working as a disc jockey on KPMC. In 1953, he, Bill Woods and Herb Henson put together a local TV show called The Cousin Herb Trading Post Show on KERO-TV Bakersfield (then channel 10), where he became affectionately known as Billy The Kid. The signal from that show was so strong the show could be seen as far as Fresno, all the way over to the central coast and Los Angeles. The show was wildly popular because it not only featured fledgling acts such as Buck Owens, Merle Haggard, Tommy Collins, Jean Shepard, Bonnie Owens, Ferlin Husky, but many national acts such as Hank Williams and Patsy Cline. He stayed with the show for thirteen years.
He won the Academy of Country Music's "TV Personality of the Year" award three years in a row between 1965 and 1967.[1] In 1972 he taped two pilots of the "Billy Mize Music Hall,[2]" which he hoped to sell into national syndication. With Merle Haggard on the one show and Marty Robbins on the other it seemed a sure fire bet, but it wasn't picked up.
He was a mainstay of Merle Haggard's band, playing steel and rhythm on many of Merle's classics. In the early '80s, Billy hooked up with his brother Buddy for various television projects.
A critically acclaimed documentary chronicling the life of Billy Mize and his impact on the country music industry was released in 2015. Titled "Billy Mize and the Bakersfield Sound,[3]" it screened at the Los Angeles Film Festival in June 2014.
—
Merle Haggard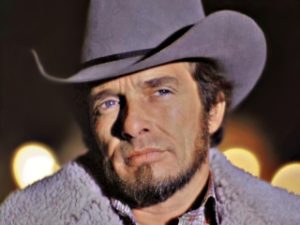 Merle Ronald Haggard (April 6, 1937 – April 6, 2016) was an American singer, songwriter, guitarist, and fiddler. Along with Buck Owens, Haggard and his band the Strangers helped create the Bakersfield sound, which is characterized by the twang of Fender Telecaster and the unique mix with the traditional country steel guitar sound, new vocal harmony styles in which the words are minimal, and a rough edge not heard on the more polished Nashville sound recordings of the same era.
Haggard's childhood was troubled after the death of his father, and he was incarcerated several times in his youth. He managed to turn his life around and launch a successful country music career, gaining popularity with his songs about the working class that occasionally contained themes contrary to the prevailing anti-Vietnam War sentiment of much popular music of the time. Between the 1960s and the 1980s, he had 38 number-one hits on the US country charts, several of which also made the Billboard all-genre singles chart. Haggard continued to release successful albums into the 2000s.
He received many honors and awards for his music, including a Kennedy Center Honor (2010), a Grammy Lifetime Achievement Award (2006), a BMI Icon Award (2006), and induction into the Nashville Songwriters Hall of Fame(1977), Country Music Hall of Fame (1994) and Oklahoma Music Hall of Fame (1997). He died on April 6, 2016 — his 79th birthday — at his ranch in Northern California, having recently suffered from double pneumonia.
—
Buck Owens
Alvis Edgar "Buck" Owens, Jr. (August 12, 1929 – March 25, 2006) was an American musician, singer, songwriter and band leader who had 21 No. 1 hits on the Billboard country music charts with his band the Buckaroos. They pioneered what came to be called the Bakersfield sound, a reference to Bakersfield, California, the city Owens called home and from which he drew inspiration for what he preferred to call American music.
While Owens originally used fiddle and retained pedal steel guitar into the 1970s, his sound on records and onstage was always more stripped-down and elemental, incorporating elements of rock and roll. His signature style was based on simple storylines, infectious choruses, a twangy electric guitar, an insistent rhythm supplied by a drum track placed forward in the mix, and high two-part harmonies featuring Owens and his guitarist Don Rich.
Beginning in 1969, Owens co-hosted the TV series Hee Haw with Roy Clark. He left the cast in 1986. The accidental death of Rich, his best friend, in 1974 devastated him for years and abruptly halted his career until he performed with Dwight Yoakam in 1988. Owens died on March 25, 2006 shortly after performing at his Crystal Palacerestaurant, club and museum in Bakersfield.
Owens is a member of the Country Music Hall of Fame and the Nashville Songwriters Hall of Fame.
—
Bonnie Owens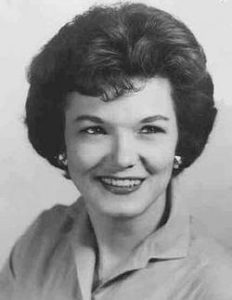 Bonnie Campbell was born in Blanchard, Oklahoma in 1929, and moved to Bakersfield, California by 1951 at 22 years old. The move to Bakersfield jump-started her music career.
Bonnie Owens's first recording was A Dear John Letter, a duet with Fuzzy Owen on Mar-Vel Records in about 1950. Side B contains the song "Wonderful World". (It was not a remake of the 1953 Jean Shepard/Ferlin Husky version as some believe, as theirs predated Shepard/Husky by three years.)
Owens recorded on numerous labels during the 1950s and early 1960s including Merle Haggard's and Fuzzy Owen's own Tally label, all of which were singles. Her first album titled Don't Take Advantage Of Me came in 1965 on Capitol Records.
Owens had hits on the country charts in the early 1960s with the songs Why Don't Daddy Live Here Anymore? and Don't Take Advantage Of Me. In 1965 Haggard and Owens recorded the song Just Between the Two of Us, a duet and probably Owens's best known hit. It is also the title song to their 1966 duet album on Capitol Records.
Bonnie Owens was named "Female Vocalist Of The Year" in 1965 by the Academy of Country Music.
In 2006, Owens died in a hospital, less than a month after her first husband Buck Owens died. She was 76 years old.
—
Red Simpson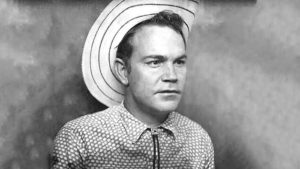 Joseph Cecil Simpson was born in 1934 in Higley, Arizona, and was raised in Bakersfield, California. He was the youngest of 12 children and at the age of 14, he wrote his first song.
Simpson was working at the Wagon Wheel in Lamont when Fuzzy Owen saw him and arranged for Simpson to work at his Clover Club as a piano player. He then got a job replacing Buck Owens at the Blackboard Club on weekends. Simpson was influenced by Owens, Merle Haggard and Bill Woods, who asked Red if he would write a song about driving trucks. Simpson began writing songs with Owens in 1962, including the Top Ten hit "Gonna Have Love."
In 1965, Capitol records was looking for someone to record some songs about trucking, Simpson readily agreed. His first, Tommy Collins' "Roll, Truck, Roll," became a Top 40 country hit and Simpson recorded an album of the same name.
In 1972, he debuted on the Grand Ole Opry and had two more "truck" hits for Capitol. In 1976, Simpson signed to Warner Brothers and released "Truck Driver's Heaven." The following year, he teamed up with Lorraine Walden for a series of duets that included "Truck Driver Man and Wife." In 1979, Simpson appeared for the last time on the charts with "The Flying Saucer Man and the Truck Driver." Haggard recorded his song "Lucky Old Colorado" in 1988.
Simpson performed frequently in the Bakersfield area, including a regular Monday night gig at Trout's in Oildale.
Red Simpson died on January 8, 2016, at a hospital in Bakersfield, after suffering complications from a heart attack. He was 81.