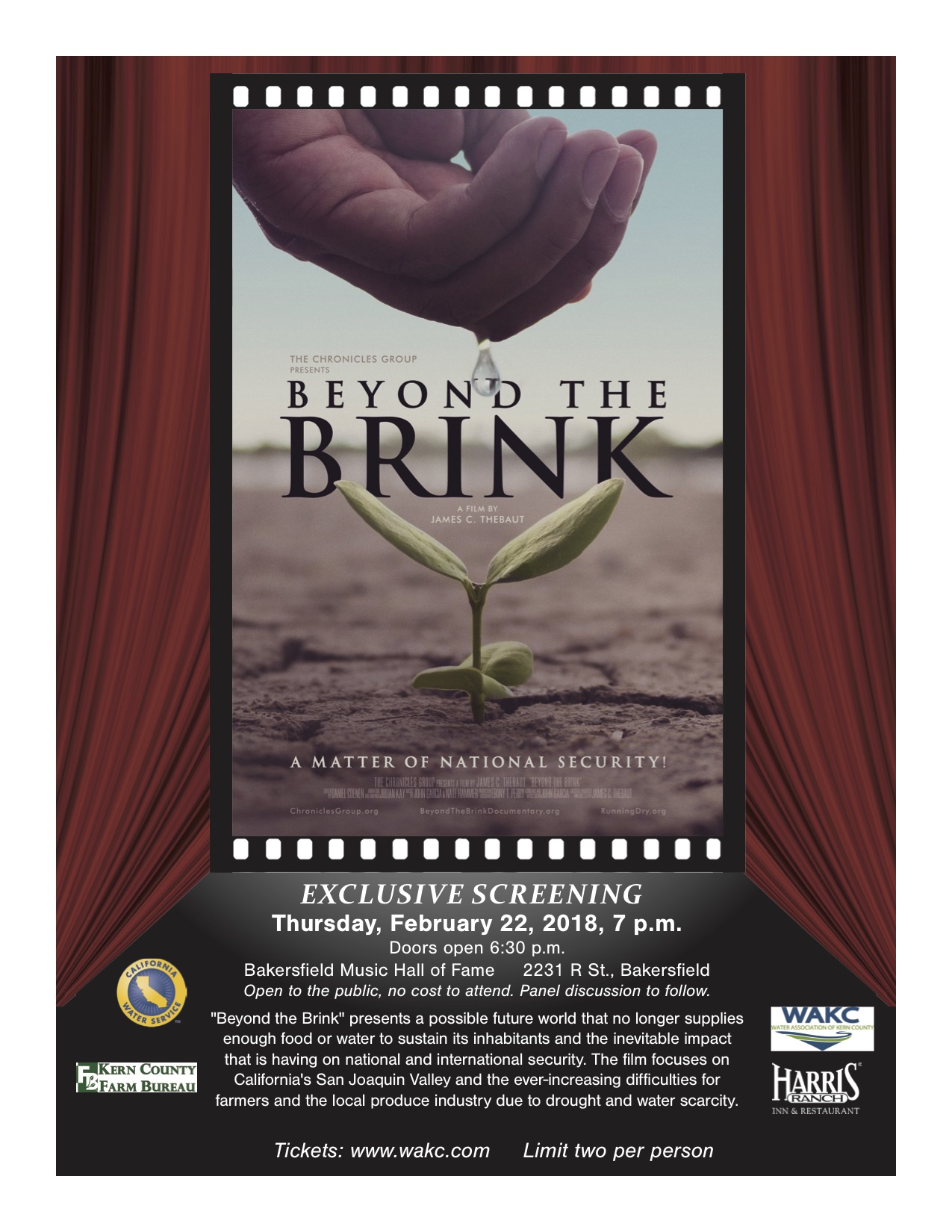 Address :
2230 Q. St. Bakersfield, CA 93301
Beyond the Brink
Bakersfield Music Hall of Fame
EXCLUSIVE SCREENING
Thursday, February 22, 2018, 7 p.m.
Doors open 6:30 p.m.
Bakersfield Music Hall of Fame 2231 R St., Bakersfield Open to the public, no cost to attend. Panel discussion to follow.
"Beyond the Brink" presents a possible future world that no longer supplies enough food or water to sustain its inhabitants and the inevitable impact that is having on national and international security. The film focuses on California's San Joaquin Valley and the ever-increasing difficulties for farmers and the local produce industry due to drought and water scarcity.
Tickets: www.wakc.com Limit two per person