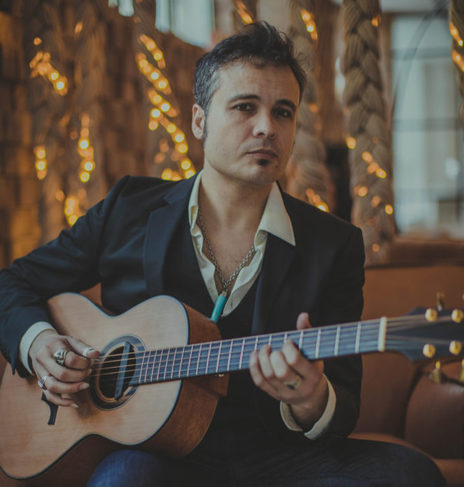 Address :
2230 Q. Street Bakersfield, CA 93301
Guitar Masters Presents El Twanguero & The Diego Garcia Trio
Bakersfield Music Hall of Fame
Spanish/Latin Grammy winner, songwriter, and string bender supreme, EL TWANGUERO is one of the most active artists in the Hispanic scene. Internationally renowned for his unique Latino-Twang sound that goes from Spanish guitar, American folk, flamenco, and tango – and for his impeccable fingerpicking style.  Rolling Stone stated simply "El Twanguero is a journey into the heart of music."
Oh, and when he was six years old, he entered the music conservatory of Valencia and studied under Andres Segovia.  Need we say more?
El Twanguero is Diego Garcia, and he'll be bringing his acclaimed trio for their first appearance on the Guitar Masters stage.