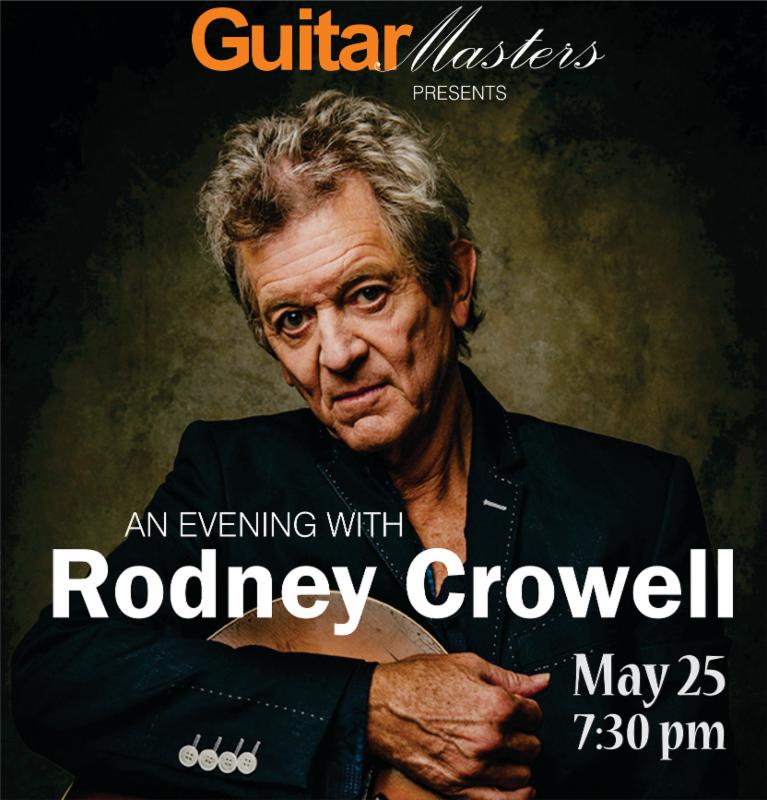 Address :
2231 R. Street Bakersfield, CA 93301
Guitar Masters Presents Rodney Crowell
Bakersfield Music Hall of Fame
An evening with Rodney Crowell
Multi-Grammy winning singer-songwriter
Rodney Crowell has been doing this a while.  Fifty years after Crowell first started playing as a teen in Houston garage bands, he still believes in the power of songs, and the responsibility of singing them. "The interesting thing about that garage band back then is that we would go from 'I Saw Her Standing There' by the Beatles to 'Honky Tonkin'' by Hank Williams. That was the beauty of it, that all of that existed side by side." Crowell finds himself going back to that music, but also going even earlier. "Recently, I think—I hope—that my study of the blues is starting to show up in my music. Those artists, whether it's Lightnin' Hopkins or John Lee Hooker or the acoustic Delta players, connected to something fundamental. With that in mind, I'm trying to move forward but also get back there."
Rodney's show will feature his acoustic trio and highlight songs from the recently released album, "Close Ties," surely one of his finest efforts yet.