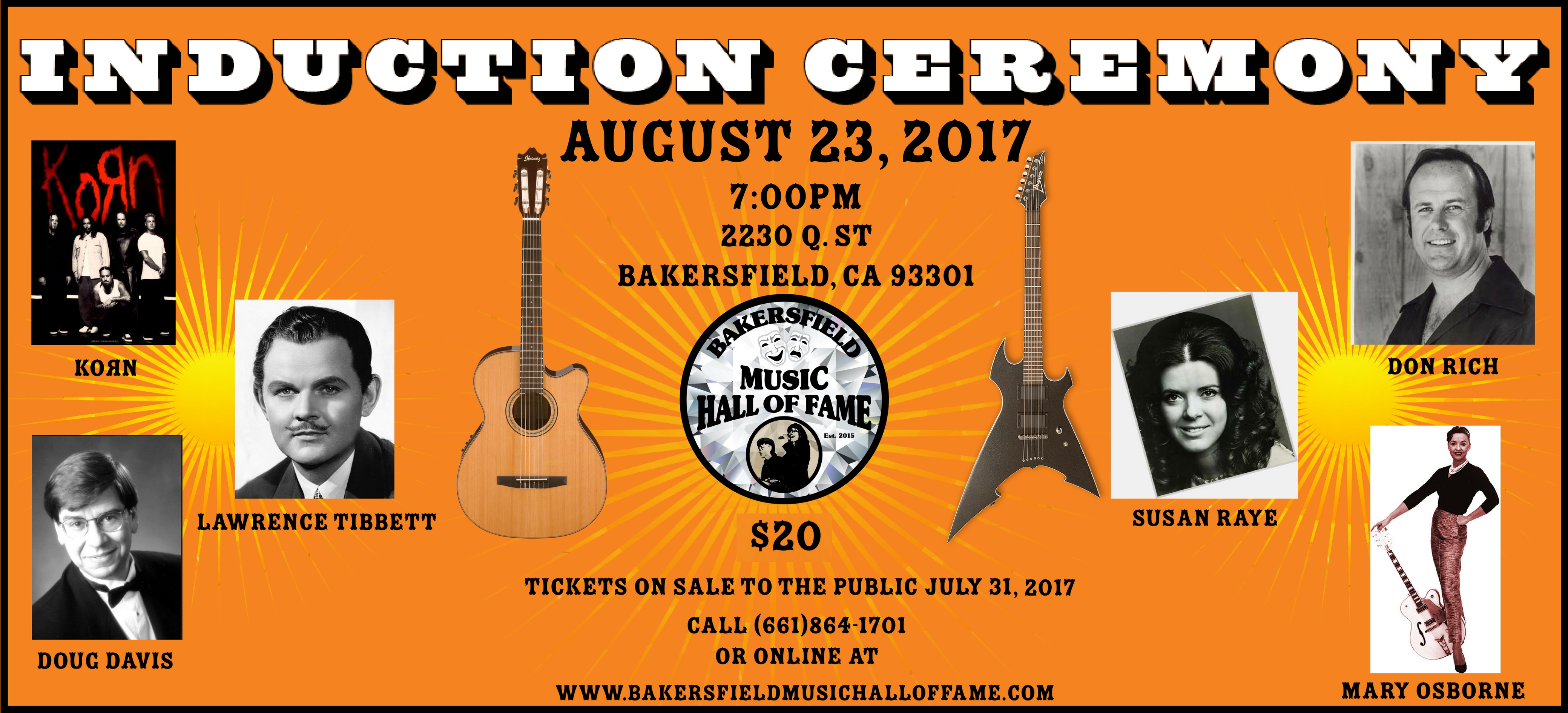 Address :
2230 Q. Street Bakersfield, CA 93301
2017 INDUCTION CEREMONY
Bakersfield Music Hall of Fame
The Bakersfield Music Hall of Fame announces the Induction of six legends in Music:
Lawrence Tibbett
Susan Raye
Doug Davis
Korn
Mary Osborne
Don Rich
Join us as we celebrate each of these artists who have enriched the history of the Bakersfield Music Community. Share the memories and accomplishments that brought fame, recognition and hope for generations to come.
(click the images to learn more about each Inductee)