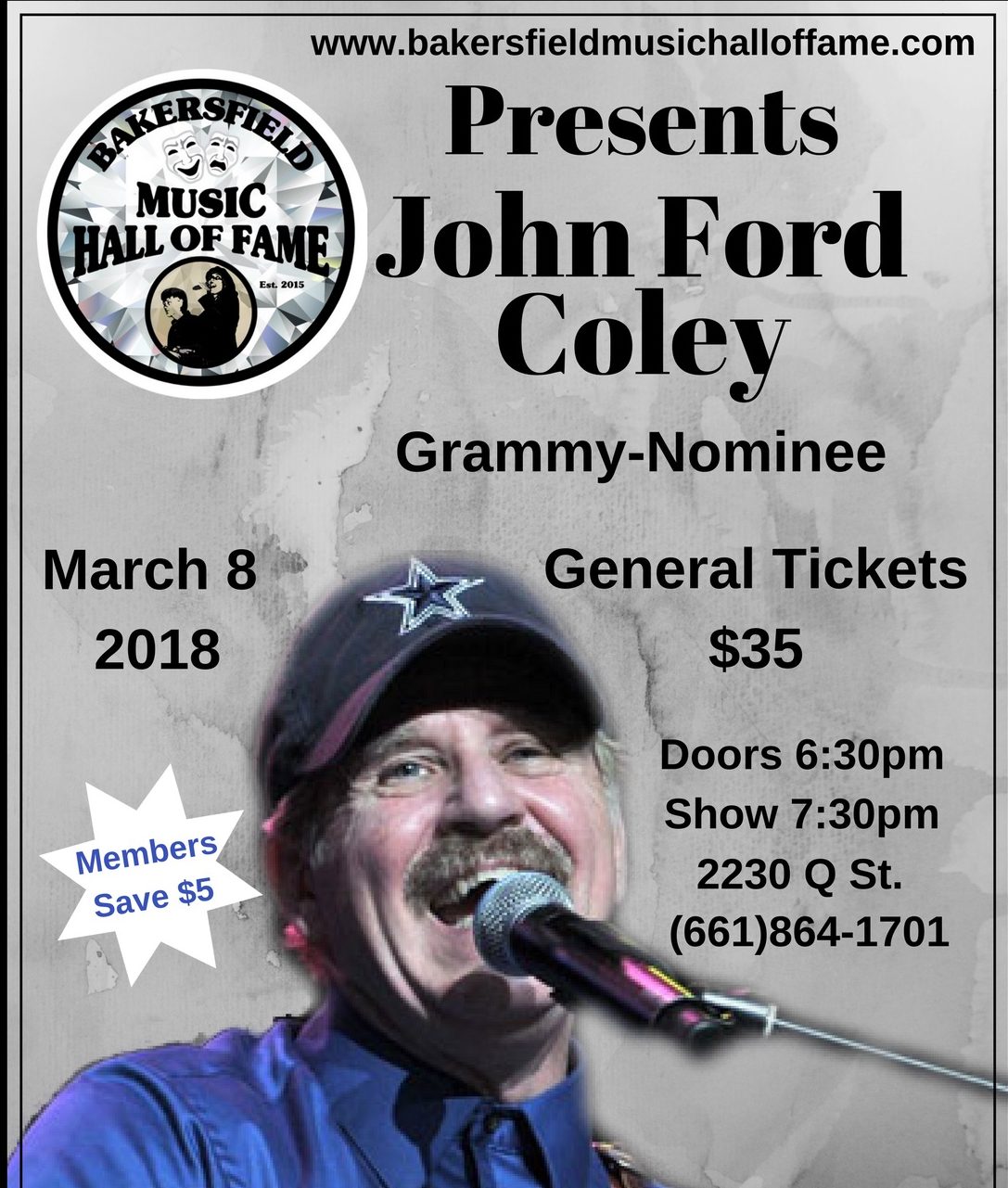 Address :
2230 Q St. Bakersfield, CA 93301
John Ford Coley
Bakersfield Music Hall of Fame
There are songs you hear in your life that transport you to a certain time period or give you a special feeling.  You associate those good times to the group that made them famous.  Songs like "I'd Really Love To See You Tonigh t," "Nights Are Forever Without You" and "Love Is The Answer" have that kind of effect on people. Those songs and numerous others have made John Ford Coley a singing legend. He has spent decades touring, writing, recording, and producing.
John is most revered as half of the Grammy nominated duo England Dan and John Ford Coley. He continues with an active roster performing the platinum and gold record hits for audiences around the world. Classically trained on piano and a n avid guitarist, John loves the craft and enjoys every audience he encounters.
With double platinum and gold records behind him, John has also produced other artists. Most recently, he co -produced several sides on Eddie Money. Country musician, Vince Gill added vocals along with John to give the sessions a country feel. Additionally, John has produced CD's on Country Artist Tom Wurth and another talent, Lynn Bryant.