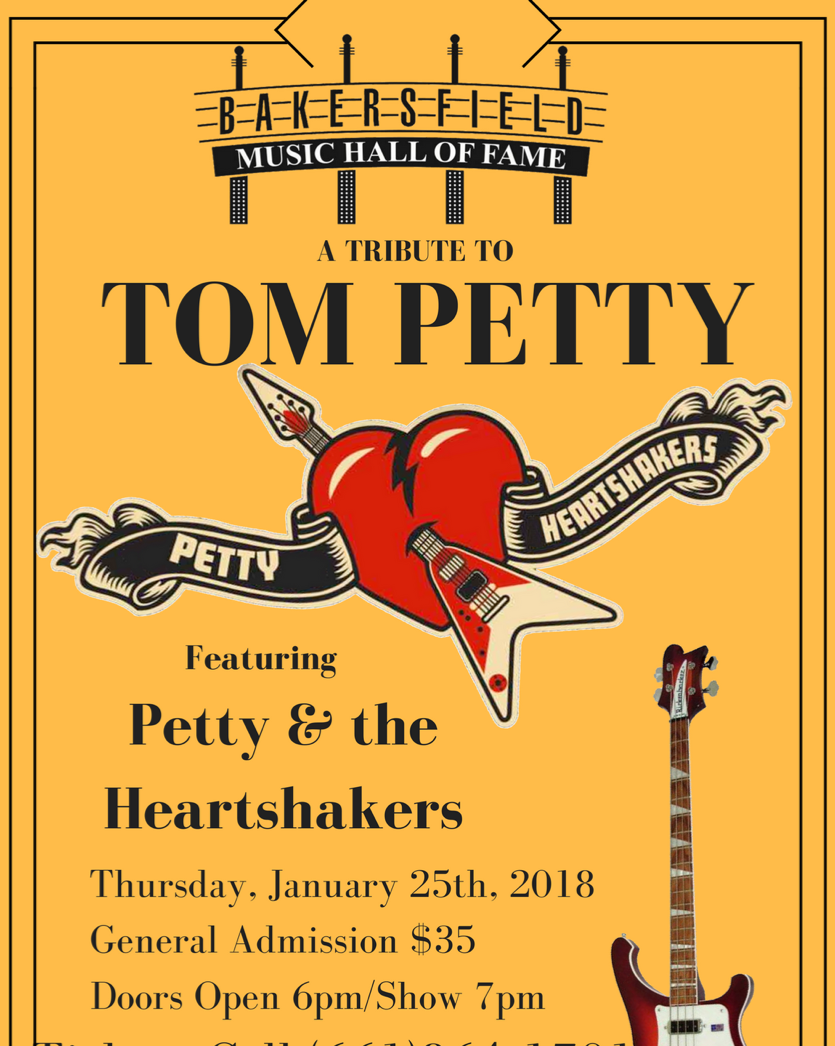 Address :
2230 Q St. Bakersfield, CA 93301
Petty & The Heartshakers
The Bakersfield Music Hall of Fame
Join us January 25, 2018 as the #1 Las Vegas Tribute band celebrates the Music of Tom Petty.
HEART-FELT MUSICAL PERFORMANCE
Always hearing how he resembles Tom Petty, and after being pushed by his peers in 2016 to start a tribute band, Dan watched the 'Runnin' Down a Dream" documentary. He began to strongly identify with Mr. Petty the artist, developing a deep regard for him and his work. The day we all lost Tom was a very tragic one. Dan now seeks to keep his music alive and respectfully channels him in his own personal way. Hear it for yourself!
THE BAND
Les Warner: bass (drummer for iconic 80's rock band The Cult)
Chris Cicchino: lead guitar (Brian Johnson, Rob Halford, comedian Jim Breuer)
Andy Gerold: drums (played bass with Marilyn Manson)
Dan Grennes: lead vocals, guitar (played with Melissa Etheridge, Billie Joe Armstrong, Jim Breuer)
Brenda Fitz: keyboards (Kip Winger, Tinnitus)
Sara D'Arce: background vocals (choreographer and dancer formerly with latin legend "La India")