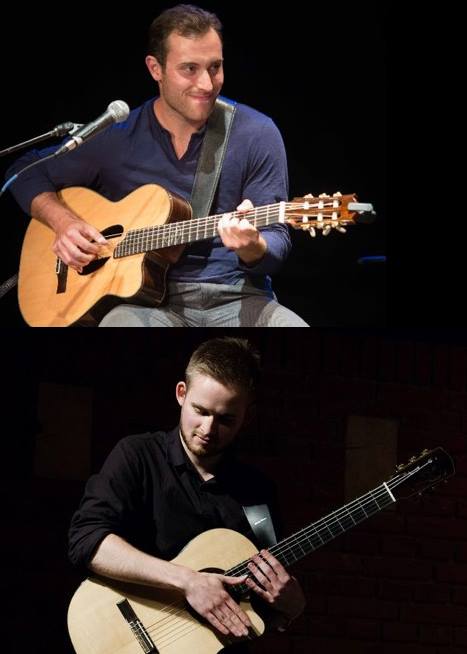 ---
Guitar Masters Presents Brooks Robertson
Jul 21, 2016 @ 7:30 pm
— Jul 21, 2016 @ 10:30pm
A favorite of Guitar Masters fans, Brooks just doesn't need much more than two thumbs, eight fingers and six strings on a wooden box to carry his listeners away. The protégé of Buster B. Jones, Brooks Robertson wowed guitar fans around the world even as a child. At age 14 he appeared on Garrison Keillor's "A Prairie Home Companion", where he won first place in a talent competition for 12-20 year olds. In 2010 he won 1st place in the country category and 2nd place overall in the "Yamaha Six String Theory Guitar Competition" in Los Angeles. In 2012 Brooks received the Horizon Award for young, up and coming guitarists by The National Thumbpickers Hall of Fame, and was recently voted Portland, Oregon's "Best Emerging Artist" by Deli Magazine. Still in his early 20s, Brooks continues perfecting his craft learning new tunes, styles and techniques, as well as composing his own groovy and soulful original music.
Lyrical ballads meet finger-breaking virtuosity, jaw-dropping originals meet ingenious covers, nylon strings meet steel strings. Söenke Meinen creates music that brims over with creativity and textual dexterity. There's no need for a band here!
Sönke Meinen was born in Aurich in 1991 and grew up in East Frisia, Lower Saxony, Germany. Initially, his first teacher Emile Joseph and then encounters with guitar greats like Tommy Emmanuel influenced the start of his musical journey.
---
Bakersfield Music Hall of Fame
2230 Q St/2231 R. Street, Bakersfield, CA 93301 United States
---
Previous Event
Next Event
---