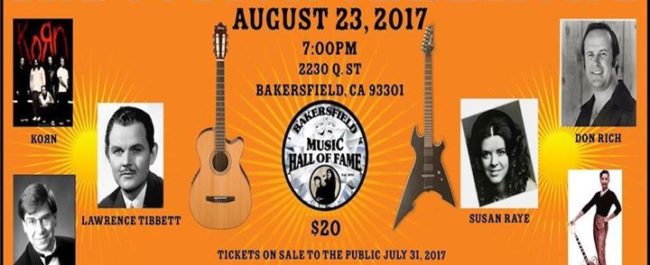 Induction Ceremony: Tickets are going fast!
Tickets to our 2nd Induction Ceremony on August 23, 2017 are going quick! To get yours, CLICK HERE!
There is no doubt that Bakersfield has always been boomin' with talent! Thats why we feel it is so important to have a facility that will recognize, and honor the people of all different generations and genres, who have worked so hard to put Bakersfield on the musical map. We thank you for your interest and support of the Local Arts, and can't wait to experience this evening of celebration with all of you!
This years inductees Include:
(to learn more about each inductee click the images below)
To learn more about our Bakersfield Music Hall of Fame Inaugural Inductees CLICK HERE!